Imprint
Verein streckenflug.at
Hauptstrasse 69
2723 Muthmannsdorf
Austria
streckenflug.at is an association according to Austrian law VerG - BGBl. I Nr. 66/2002 (ZVR: 473715756)
1. Kontakt
verein@streckenflug.at
2. Acknowledgement
Many thanks to all who helped us to create the landing fields!
3. Facts
We provide on this homepage as a non-profit association, permanently without commercial goals, information about landing possibilities for gliders.
The data is additionally made available for private use as a download in various formats.
For providers of navigation and planning software, we offer secured data interfaces with license agreement. Requests
verein@streckenflug.at
.
4. Tips
Important notes:
While we subject field recommendations to an editorial review, we cannot and do not assume any responsibility or liability for the accuracy, completeness, or suitability of any information for any specific purpose whatsoever. | Use of the information is the sole responsibility of the user. | We are not obligated to update or maintain the information. | A personal on-site inspection by the pilot is essential.Conditions of landout sites can change at any time!!! | Reviewing the information provided does not remove or limit the legally required flight preparation, especially the observance of the current edition of the AIP, as well as AIP Supplements, NOTAMs and AICs. | All information on this site is provided for individual personal use only. Any form of reproduction or distribution is prohibited without the express written consent of \"Verein streckenflug.at.\" |
Imprint
|
Privacy
5. Legal Disclaimer
Using any of the information on this platform is at the sole discretion and responsibility of the user ("User"). The act of accessing and using the information on this platform shall constitute User's acceptance of, and binding agreement to, all of the following: Neither the platform provider ("Provider"), nor any of the volunteers providing information to this site ("Volunteers") assumes any responsibility whatsoever for the accuracy, completeness, or suitability of the information for a particular purpose, and shall have no such liability under any circumstances. Landing gliders away from airports is inherently dangerous and could result in property damage, injury, or death to the pilot, as well as to property owners, their family members, guests, or third parties. Landing on private property also constitutes trespassing and should only occur in an emergency. Trespassing may also expose the user to civil or criminal liability, and neither the Provider nor the Volunteers shall have any responsibility to the User should any such liability be imposed. The condition of landout fields is subject to change over time and Users must not assume that the information furnished through Provider's platform is current. Each User must personally verify whether they consider a particular field suitable to land their particular glider at the time of the flight. The information provided on the platform is in no way intended to supplant prior practices in identifying suitable landout fields. All such information is, instead, simply one additional tool Users may choose, at their own risk, to include as part of flight planning and identifying landout options. The safety of a flight is always the sole responsibility of the Pilot in Command. Users of this site agree to hold the Provider and any and all Volunteers harmless against any and all claims, whether from Users themselves, or from third parties, and shall fully indemnify Provider and Volunteers against any and all such claims including, without limitation, any and all reasonable attorneys fees and expenses incurred by the Provider and/or its Volunteers in defending against any such claims.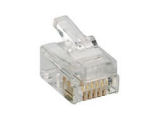 RJ12 Stecker
1,- € / Stk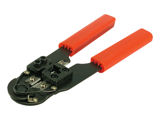 RJ45 Crimpzange
9,- € / Stk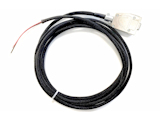 FLARM AIR Traffic Stromkabel (B581)
45,- € / Stk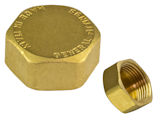 O2 Verschlusskappe
4,- € / Stk